Apply now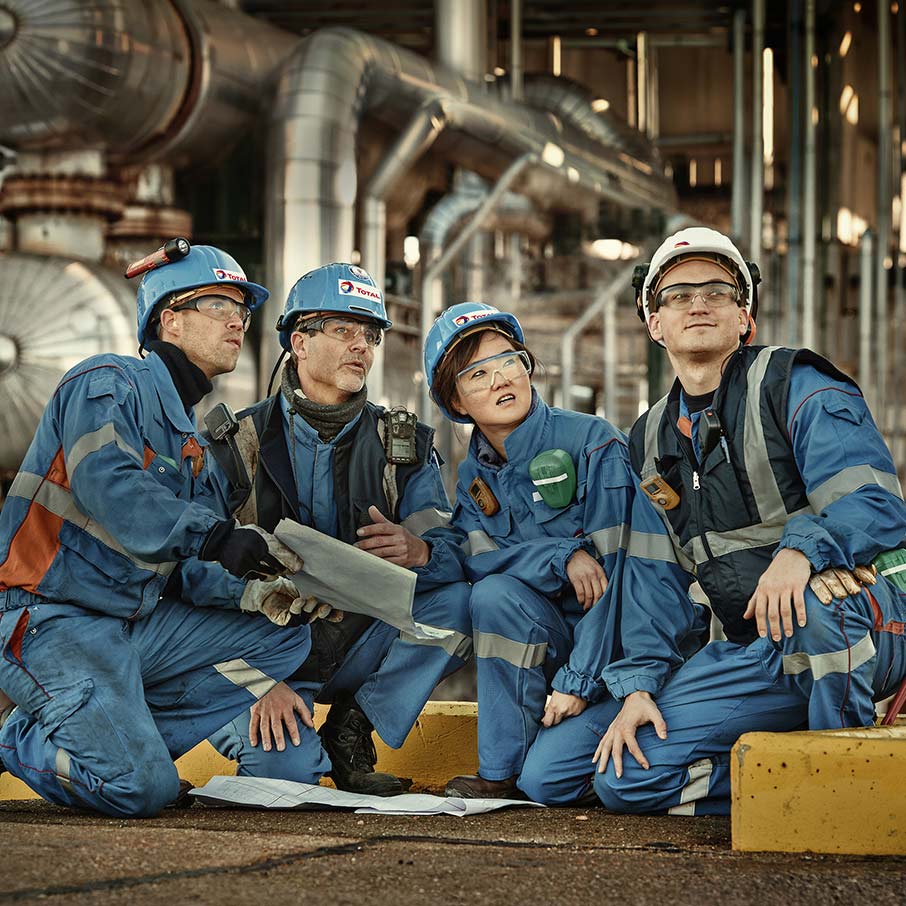 Chemical Analysis Group Leader (m/f/x)
45791BR
Multiple regions
Fixed-term, Full-time
Published on Jobat.be 29 days ago
Chemical Analysis Group Leader (m/f/x)
Give your best to better energy and make the commitment with TotalEnergies. With over 500-plus professions in 130 countries, we offer high safety and environmental standards, strong ethical values, an innovation culture and wide-ranging career development. Be part of the global team whose mission is already shared by 105,000 employees: to make energy better each and every day.
Job description
We are looking for a Chemical Analysis Group Leader (m/f/x) for the R&D laboratory in elemental analysis at the Feluy Research and Technology Centre, part of TOTALENERGIES Research & Development.

He/she will contribute to the development of biofuels, biopolymers, CO2 conversion and plastics recycling for tomorrow's world.

Your tasks:
- You will contribute to the development and realization of the annual research program relating to Elemental Analysis, as part of the R&D program.
- You are a member of one or more projects led by the Research Department.
- You propose and follow up university or cooperative research in the ELM field and/or related to the studies you are in charge of.
- You carry out technological and scientific monitoring in the field of ELM.
- You guarantee the results and ensure their publication.
- You will manage a team of 2 engineers and 1 technician and, if necessary, "school trainees", ensure their training and manage their skills.

You will be guided from your first day on the job: education and training are an integral part of your career. Responsibility, independence, and team spirit are key concepts in your commitment to us. In return, we offer you great career opportunities within the company or TOTALENERGIES
Profile
- You have a PhD in analytical chemistry with at least 3 years' experience in the field of elemental analysis techniques.
- You have excellent interpersonal skills and knowledge of project management.
- You have an analytical mind, and you like to work in a team.
- You have a very good knowledge of Excel or equivalent software.
- You are fluent in English and have a good level of French that allows you to interact independently (minimum B2).

Are you interested in this offer? Do not hesitate to apply and join our team!
Offer
We offer:
* A contract for 1 year.
* The possibility of taking part in projects of great scale and taking responsibilities in a group of world size, which applies the advanced technology.
* A continuing education. Competitive wages and a broad range of extra-legal advantages.

Others also viewed
Add your CV
Jobs for you will suggest better jobs based on your education, skills and work experience.
The job was saved
You can find your saved jobs on the homepage or in My Jobat.
To view them on other devices as well, just log in.
31 days left to apply
Receive new 'Research & development' jobs in Walloon Brabant, Luxembourg, Liège, Namur, Hainaut straight to your mailbox.