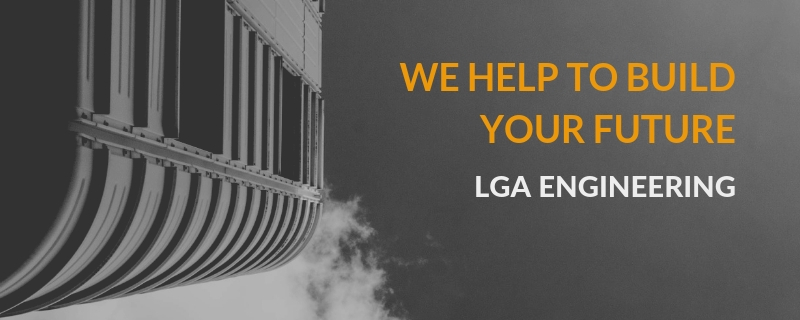 Calculator met veel inspraak - Regio Kortrijk - Interieur/Winkelinrichting
Published on Jobat.be 8 days ago
Bedrijfsomschrijving
Voor een gespecialiseerde speler in de winkelinrichting (regio Kortrijk) gaat LGA Engineering op zoek naar een gemotiveerde calculator die zich ook wil inmengenin de algemene werking van het bedrijf (groeistrategie, interne werking, etc.).Met een totaal van 90 werknemers genereerde het bedrijf bovendien een omzet van 20 miljoen euro.
Calculator met veel inspraak - Regio Kortrijk - Interieur/Winkelinrichting
UW TAKEN


Als calculator sta je in voor het voorbereiden en calculeren van inkomende prijsvragen
Je staat in voor de voor- en nacalculatie van de projecten
Je onderhoudt en bouwt goede relaties met de klanten, onderaannemers en toeleveranciers en zorgt voor een vlotte dossieroverdracht naar de projectleiders
Je hebt ook veel inspraak: je mag de strategie van het bedrijf helpen meebepalen, mee helpen denken over de interne werking, enzovoort
JIJ


Je bent in het bezit van een Bachelor of Master in een bouwkundige richting (bouwkunde, toegepaste architectuur, (interieur)architectuur, …)
Je beschikt bij voorkeur over een eerste werkervaring als calculator
Je bent gemotiveerd om bij te leren
HET AANBOD


Een brutosalaris rond 45.000 euro, afhankelijk van uw kennis en ervaring


Wagen + Tankkaart is bespreekbaar


Maaltijdcheques van 8 euro


Een groepsverzekering


Een hospitalisatieverzekering


Ben jij de persoon waar wij naar op zoek zijn?
Stuur snel jouw cv naar construction@lga.jobs
Je kan ons ook steeds opbellen op het nummer 09 352 01 00
Wij, Pieter en Marlies, kijken er naar uit om jou te leren kennen!
Keywords: projectleider / bouw / construction / werfleider / autocad / doorgroeimogelijkheden / junior / ervaren / schoolverlater / constructie / construct / ingenieur / leiding / doorgroeien / uitdaging / opleiding / commercieel / controleren / technisch
Calculate your travel time
To LGA Engineering | Kortrijk 8500
This address could not be found.
We could not find a route between the two addresses.
Apply now
Apply now
The job was saved
You can find your saved jobs on the homepage or in My Jobat.
To view them on other devices as well, just log in.
52 days left to apply
Characteristics
Function type:

Project leader, technical responsible

Sector: Construction, construction material and real estate

Kortrijk
Offer
Full-time

From € 40.000 to € 50.000 per year
Apply before
Receive new jobs by e-mail