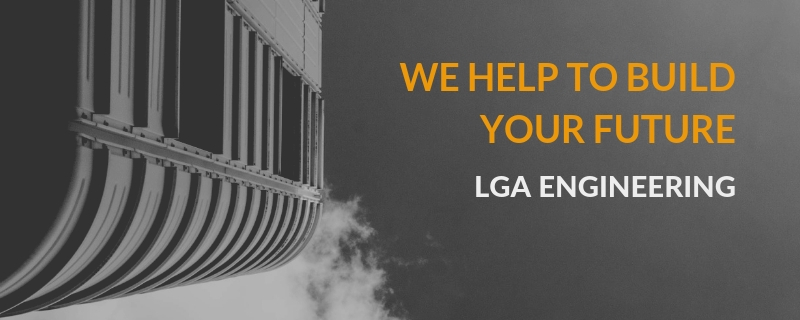 Application Engineer - groeiende multinational - Regio Kortrijk
Published on Jobat.be 8 days ago
LGA Engineering is een kantoor gespecialiseerd in de selectie en rekrutering van technische profielen in West- en Oost-Vlaanderen.
Voor een klant, wereldwijd actief en marktleider binnen hun niche gaan wij op zoek naar een application engineer robotics. Deze innovatieve onderneming is uitgegroeid tot een van de belangrijkste spelers.
Met zo'n 5000 werknemers zijn zij aanwezig in meer dan 50 landen via productie, filialen en after-sales service.
Ben je op zoek naar een uitdagende en technische functie? Ben je een oplossingsgerichte teamplayer met een hart voor klanten? Solliciteer dan zeker voor deze job!
Ben je een starter of heb je reeds ervaring? Ook dan kom je zeker in aanmerking voor deze opportuniteit!
Application Engineer - groeiende multinational - Regio Kortrijk
Takenpakket:


Samen met team Sales Engineers de projecten analyseren
Simulaties en testen uitvoeren
Programmatie van applicaties
Nauw contact met klanten, technisch advies en ondersteuning geven
Opleidingen geven intern & extern
Profiel:


Hoger diploma Elektromechanica, automatisatie, elektronica…
Kennis van automatisatie is een pluspunt
Open voor sporadisch buitenlandse verplaatsingen
Klantgericht
Aanbod:


Zeer aantrekkelijke verloning naargelang je kennis en werkervaring


Aangevuld met tal van extralegale voordelen zoals maaltijdcheques, groeps- en hospitalisatieverzekering, gsm & laptop, wagen met tankkaart!


Dynamisch en snel groeiende organisatie


Je terecht in een ambitieus team met een aangename werksfeer


Heb je interesse in deze uitdagende functie binnen deze multinational? Stuur dan jouw cv naar apply(at)lga.jobs met vermelding van de referentie JU5342
Je kandidatuur wordt vertrouwelijke behandeld door Adam en Justine.
Calculate your travel time
To LGA Engineering | Kortrijk 8500
This address could not be found.
We could not find a route between the two addresses.
Apply now
Apply now
The job was saved
You can find your saved jobs on the homepage or in My Jobat.
To view them on other devices as well, just log in.
52 days left to apply
Characteristics
Function type:

Technical commercial / sales engineer

Sector: Industry and machine construction

Kortrijk
Offer
Full-time

From € 2.500 to € 3.000 per month

Group insurance
Company car
Petrol card
Meal vouchers
Laptop
Family hospital insurance
Apply before
Receive new jobs by e-mail