Apply now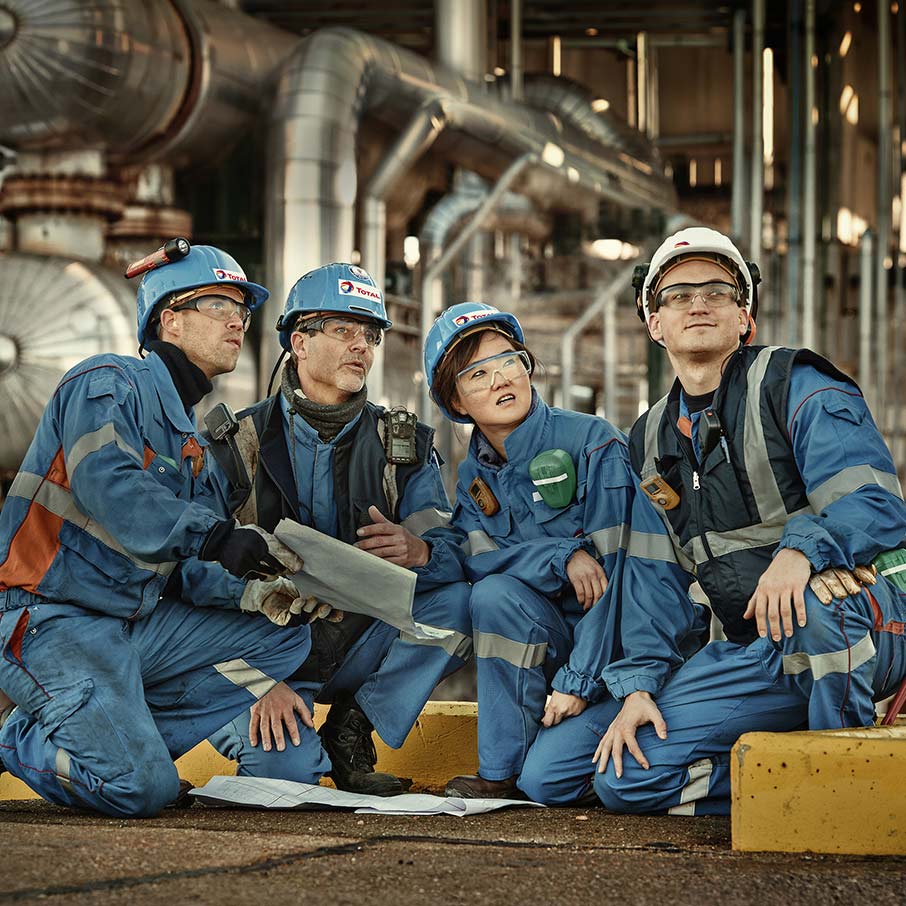 Adjunct Head Fire Department (m/f/x)
39578BR
Brussels
Fixed-term, Full-time
Published on Jobat.be 6 days ago
Adjunct Head Fire Department (m/f/x)
Give your best to better energy and make the commitment with Total. With over 500-plus professions in 130 countries, we offer high safety and environmental standards, strong ethical values, an innovation culture and wide-ranging career development. Be part of the global team whose mission is already shared by 100,000 employees: to make energy better each and every day.
Job description
The Total Group has been present for 100 years in Belgium and employs more than 4,900 persons.
In Antwerp, Total has one of the most efficient integrated platforms for refining and petrochemicals. Total Raffinaderij Antwerpen (TRA) is one of the most modern and diversified refineries in Europe and the largest in Belgium.

The Group is currently looking for an Adjunct Head Fire Department (m/f/x) for the Antwerp Platform.

The fire brigade must be ready and prepared to intervene in serious incidents, fire, explosion, leaks. However, their main role is to ensure and/or give advice for prevention and conformity to legal requirements and Group standards concerning emergency preparedness.
Furthermore, their key role is to ensure the availability of the safety critical firefighting installations and equipment.

The Adjunct Head Fire brigade is responsible and accountable for the good functioning of the fire brigade at Antwerp Platform (personal and equipment).

Your tasks: * Daily management of the fire brigade

* Manage the fire department as an efficient organization.
Coach the Intervention leaders in order to maintain motivated teams and adequate
communication between the shifts (structural shift handover). * Ensure firefighting equipment (safety critical) is in line with legal requirements and standard. Execute the OPEX and CAPEX plan and put in place an efficient cost control. Review with the intervention leaders the maintenance (preventive and corrective) of the fire installations and tools.
* Monitor the execution the adequate training of the fireman.
* Ensure a weekly reporting of the highlights, based on info from intervention leaders on training, status of the safety critical equipment (emergency showers, sprinklers, firewater pumps, etc.) and review and correct as required.

* Fire prevention expert

* Integrate an adequate fire prevention in the scope of Projects.
* Advise management on the regulations with respect to fire prevention for installations and buildings.
* Be the focal point for the Turn Arounds and large Projects to check proper evacuation plans are available and evaluated. Manage the support, the control the accessibility for emergency teams, ensure the presence in the field of the fire brigade teams.
* Ensure the proper and pro-active commissioning of the new firefighting installations and equipment.

Takes one of the roles below
* Coordinator materials-housing-logistics
* Training coordinator exercises
* Coordinator operational planning, preparedness and response
Profile
* You have a Certificate OFF1.
* You have a diploma Industrial Engineer or equivalent by experience.
* You have minimum 10 years of experience in a technical position.
* You have a relevant experience as an intervention leader fire brigade of minimum 5 years.
* You have an excellent sense of leadership and of providing coaching.
* Flexibility and assertiveness are part of your attitude.
* You like to work in a collegial atmosphere and are stress resistant.
* Strong communication skills and talent for training are among your strongest points.
* You speak Dutch. A good knowledge of French and English is a plus.


You will be coached from your first day at work: education and training are an intrinsic part of your career. Responsibility, independence and team spirit are key concepts in your involvement with us. In return, we offer you great career opportunities within the company or the Group.


This position meets your expectations, do not hesitate to apply!
Offer
We offer:
* The possibility of taking part in projects of great scale and taking responsibilities in a group of world size, which applies the advanced technology.
* An evolution of attractive career allowing to immerse you in a new job, a new activity and a new culture.
* A continuing education. Competitive wages and a broad range of extra-legal advantages.

Calculate your travel time
To
Total
| Antwerpen 2030
This address could not be found.
We could not find a route between the two addresses.
The exact address for this job is not available. The calculated travel time may differ in reality.
Others also viewed
Add your CV
Jobs for you will suggest better jobs based on your education, skills and work experience.
The job was saved
You can find your saved jobs on the homepage or in My Jobat.
To view them on other devices as well, just log in.
33 days left to apply
Requirements
Master (University or Higher Education Long Type)

Dutch, English, French
Similar jobs
Receive new 'Surveillance & security' jobs straight to your mailbox.