Apply now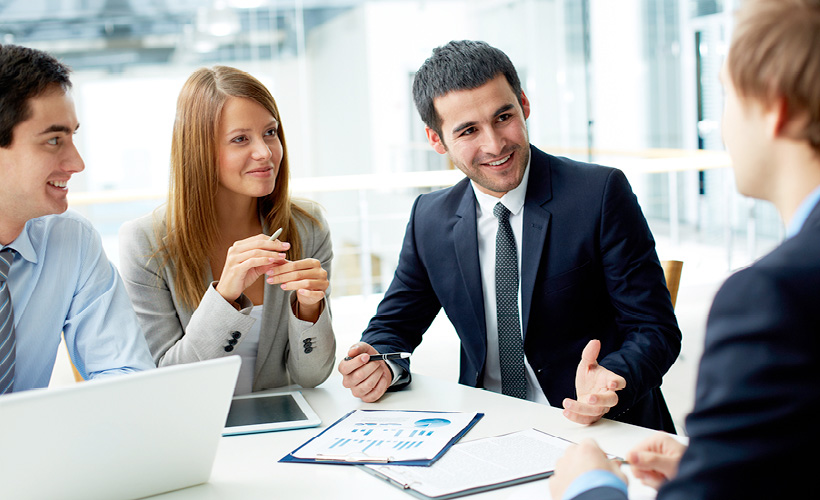 Accountant - Brussels
Accountemps is currently looking for an Insurance Accountant (M/F/X) for one of its clients.
Brussels
Interim, Full-time
Published on Jobat.be 4 days ago
Accountant - Brussels
Our client, a medium-sized company active in the insurance sector, is located in Brussels and is looking to strengthen their team with a motivated co-worker. Located in the South-East of Brussels, near public transport, the company is reputed for its collegial sphere and its dedication to excellence. You'll benefit from 4 months of onboarding, as well as the support of your team for technical questions.
Job description
As an Insurance Accountant, you will be responsible for the following tasks:
You will be in charge of various tasks related to the Customer Support Services. You own your clients portfolio and serve as back up for colleagues when needed;
You will have to read reinsurance contracts with purpose to identify the key information which constitute the reinsurance structure and distribute liability between various stakeholders mainly for yearly renewals.
Reconcile & validate records automatically input into the system;
Periodically, you will handle technical accounts and report premiums, claims & reserve updates to customers and follow up on relating queries;
Review technical statements and accounts and claims advices from clients: Process statements and billings according to departmental procedures;
Risks maintenance: following ceding companies' instructions, open reserves, follow up with the evolution, and close the risk;
Allocate cash from cash register to the correct invoices in ledger;
Prepare remittances to settle customers balances;
Maintain legers - both clients and markets;
Follow up of aged balances;
Provide statistics on business and transactions evolution upon request;
Priority to cash call process and follow up;
Attend to auditors queries (internal and external) when needed;
Escalate issues that may rise to conflict/ argument with customers.
By applying to this position, you acknowledge that you have read and accept the following terms:
https://www.roberthalf.be/en/legal-information/privacy-statement
Profile
The qualifications needed as an Insurance Accountant are the following:
A Bachelor diploma in Accountancy;
A thorough and intensive knowledge of the Belgian accounting rules;
A very good knowledge of Excel;
Excellent level of French, Dutch and English is mandatory (spoken/written);
A first experience of minimum 2 years in a similar function;
You are rigorous, proactive and dynamic;
You have a good team spirit.
Offer
Our client offers:
An interim contract of several months, leading to a permanent contract ;
An interesting position in an inspiring, dynamic, international organization of professionals;
An interesting salary including extra-legal benefits.
Interested ? Send us your CV now!

Others also viewed
Add your CV
Jobs for you will suggest better jobs based on your education, skills and work experience.
The job was saved
You can find your saved jobs on the homepage or in My Jobat.
To view them on other devices as well, just log in.
24 days left to apply
Characteristics
Function type: Accounting
Sector: Service and Human Resource
Requirements
Academic Bachelor

English
Similar jobs
Receive new 'Accounting' jobs in Brussels straight to your mailbox.