Apply now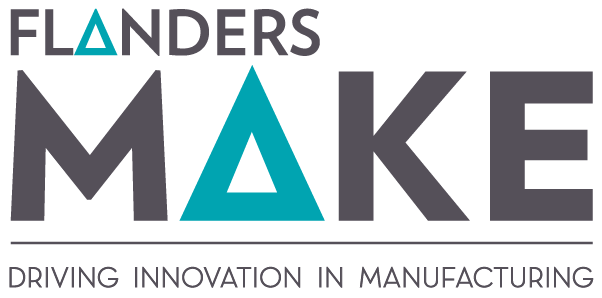 Account Manager
(all over Flanders)
all over Flanders
Permanent, Full-time
Published on Jobat.be 8 days ago
Account Manager
Flanders Make
Flanders Make is the strategic research centre for the manufacturing industry. From our establishments in Kortrijk, Lommel, Leuven and Sint-Truiden, we stimulate open innovation through excellent research.
Our purpose: realising a top-level research network in Flanders that delivers full support to the innovation projects of manufacturing companies. In this way, we want to contribute to new products and production processes that help to realise the vehicles, machines and plants of the future.
Job description
Do you combine commercial insight with technological affinity? Are you fascinated by the high-tech manufacturing industry? As an Account Manager, you will experience and realise the strong growth of Flanders Make.
Job description
You are the link between the customer and Flanders Make. Our customers are innovative companies from the manufacturing industry in Flanders. You help to expand our customer base and maintain excellent contacts with existing customers and partners.
In line with the Flanders Make strategy, you look proactively for new opportunities to deploy our technological research and infrastructure for the benefit of our customers. You listen to the ambitions and vision of our customers and identify commercial opportunities that you further develop into successful projects.
By building strong customer relationships at various levels, you are successful in achieving turnover and high customer satisfaction. You report to the Chief Valorisation Officer. You work together with 700+ Flanders Make experts.
You must travel regularly (mainly in Flanders) and work site-independently.
Profile
Profile
Are you the right woman or man with a first experience as Account Manager or Business Development Manager within a B2B environment?
You also have:
A Master's degree in economic or technological sciences (TEW (Applied Economic Sciences), Commercial Engineer, Engineer, etc.);
The ability to find your way with ease in complex organisations with a diverse stakeholder landscape.
Experience with subsidised innovation projects, CRM and marketing automation systems is a plus.
You are:
Born for sales and technology;
Passionate about innovation;
A networker who builds lasting relationships;
An initiator who thinks in terms of challenges and opportunities;
Proactive, hands-on;
Fluent in Dutch and have a good knowledge of English;
A team player, open-minded, with a good sense of humour.
Offer
Offer
We offer you opportunities to help expand Flanders Make's operations. You will join a young international team of top researchers in a growing strategic research centre. Here, you will work intensively together with Flemish universities and industrial innovation leaders on an international level.
Flanders Make offers you a competitive salary with fringe benefits.

Calculate your travel time
To
Flanders Make vzw
| Oude Diestersebaan 133 , 3920 Lommel
This address could not be found.
We could not find a route between the two addresses.
Others also viewed
Add your CV
Jobs for you will suggest better jobs based on your education, skills and work experience.
The job was saved
You can find your saved jobs on the homepage or in My Jobat.
To view them on other devices as well, just log in.
52 days left to apply
Requirements
Master (University or Higher Education Long Type)

At least 2 years experience
Dutch, English
Receive new 'Technical commercial / sales engineer, Business development' jobs in Limburg straight to your mailbox.